MG Series Power Amplifier
MG Series Power Amplifier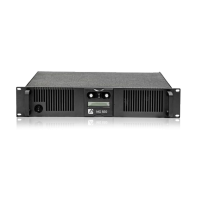 ● this series provides 550W/650W/850W/1000W power output model.
●
Low MG series high power output linear H class amplifier power amplifier using the latest technology, the huge power output, smooth and flexible manipulation, while maintaining the integrity of MG + excellent sound quality, all models benefit from the new developments of MG + technology, this technology makes high power portable parts, under the condition of simple can implement all professional application.
●
The newly introduced MG series is designed to deliver simple, pure, reliable power to applications, and its ease of use is Paramount without losing sound integrity. The MG series has done a lot of drop and vibration tests in the structural design and packaging design, giving it a solid mechanical structure and a light and compact body.
● MG power amplifier has a very high cost performance, popular in the market.
● in power basically covers the market demand: enterprises and institutions auditorium, school multimedia classroom, competition venues, various scale of the performance scene, cinema, hotel multi-function hall, banquet hall, star clubs, various styles of KTV rooms, bars.
● the reliability of the MG+ amplifier is guaranteed for six years from the date of your first purchase.
Fill in the form to receive further info
Fill in the form to receive further info