Music prince series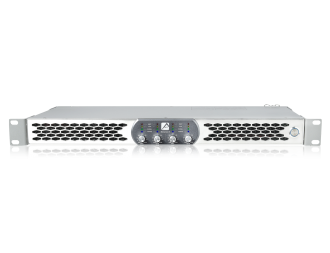 The Music Prince family is a series of 2 channel and 4 channel high output power amplifiers.
The series offers 400W/600W/800W/1000W two-channel power output and 200W/400W/600W/800W four-channel power output models.
MG + adopted the latest class D power amplifier technology, when large power output, smooth and flexible manipulation, while maintaining the integrity of MG + excellent sound quality, all models benefit from new developments of MG + switch power supply technology, this technology makes high power portable parts, under the condition of simple can implement all professional application.
The purpose of MG+ 's new Music Prince series is to release simple, pure, and reliable power for applications where ease of use is Paramount without losing sound integrity.
MG+ emphasizes a direct approach to market demand. Key factors such as power output, loading, flexibility and connectivity of AC power supply. Its smooth and outstanding power output spans four channels and is designed in a 1U rugged enclosure for professional equipment, theater and performance sound amplification applications.